Disposable milk tea paper cup foam cup thickened coffee cold and hot drink packed cup with lid customized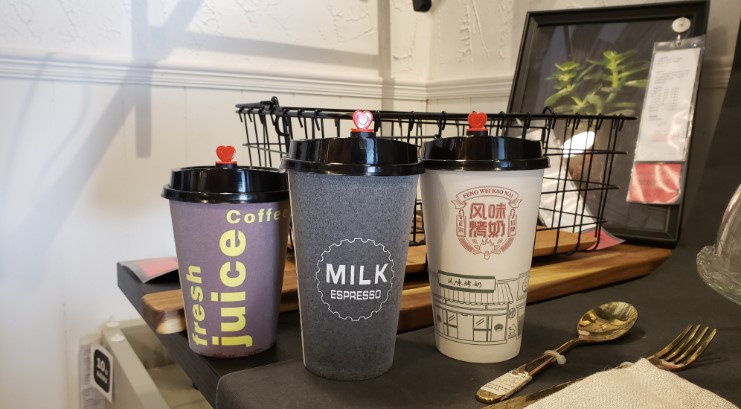 Product Information:
Specification :7oz, 9oz, 12oz, 16oz
Detailed Dimensions :see the product size spec
Capacity :200ml, 260ml, 400ml, 500ml
Material :100% food grade foam wall paper cup
Heat Resistance :-5°C---105°C
Matching cup lids :hot drink switch high lid, coffee flat mouth lid, injection lids, double hole lids, multi-function lids,
cold drink flat lids, dome lids
Range of application:
200ml small cup, suitable for daily household and business reception of high-grade cold and hot drinks
260-500ml medium size cup, suitable for packaging and storage of hot and cold drinks such as coffee, milk tea, tea, etc.
Features :
Application:
Dairy tea shop, coffee shop, beverage shop, dessert house, high-end household, catering chain store, etc.
Service:
Customized printing brand LOGO, special specifications products can be opened new mould according to customer needs.
Contact Us
Name: Amy Feng

Tel: +86-18575753145

E-mail: [email protected]

WeChat: 0086-13631451582

Whatsapp: 008613631451582